They were the future then and are not firmly, the present. Virat Kohli and Suresh Raina hold the cup in their hands and what a moment for them it was - a proud victory in their very first World Cup tournament.
Team India waited for 28 long years to get it's hand on the coveted 'Cup of Joy' but it was the Master Blaster's wait of 20 years that drove Dhoni's men to give in their best and win the Cricket World Cup 2011 Championship. One year on, here's taking a look back at the historic moment.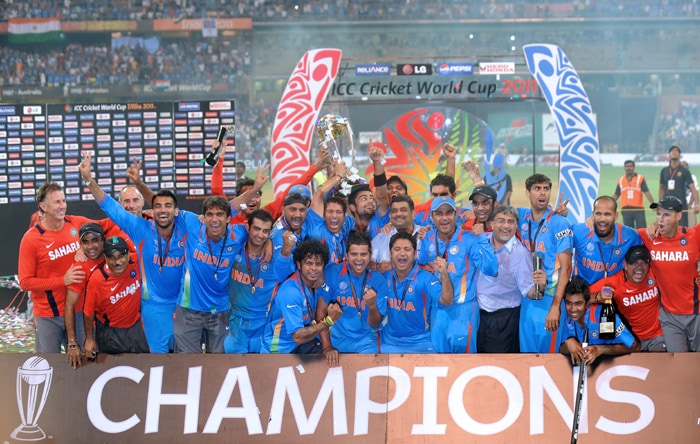 Their joy was beyond measure. Captain Dhoni was a proud man who stood firm on his decisions, decisions that steered team India to a memorable victory.
The World Cup win was for Sachin Tendulkar, an emotional Gautam Gambhir said after the historic victory in World Cup finals against Sri Lanka.
The young force in the team was been a great anchor and played a pivotal role in clinching the victory.
All for this one man! The Master Blaster said it was the proudest moment of his life! He got his hands on the trophy after six World Cup tournaments and 20 years!
The team dedicated the trophy to him, he who truly deserves it and yes, the tears of joy that rolled down his cheeks said it all to us!